2018 Concerts
Amazing Concerts in 2018
Tickets will be on sale soon!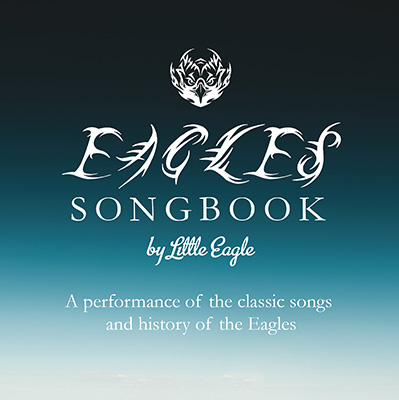 The Eagles by Little Eagle "duo" (December 2017)
Friday 15th – King Solomon in Coral Bay

Saturday 16th –

Acropolis Tavern in Tremithousa

Sunday 17th – Platea Restaurant, Pissouri

Monday 18th – Vatouthkia Restaurant in Koili nr.Tala

Tuesday 19th – Terra-e-Mare, Limassol
The Eagles Songbook. Tribute duo by Little Eagle.
The Eagles Songbook is something to behold, celebrating the history and classic songs of this iconic American band. Performed by international duo " Little Eagle", the format of the show involves the greatest hits coupled with a narrative explaining the bands fascinating history and covers songs from the early years, "Take It Easy", "Best Of My Love", and moves through the years to include the classics "Hotel California", "Life In The Fast Lane" and then "How Long" from their current period.
Little Eagle are thought to be the only duo in the UK performing a tribute to The Eagles, involving vocals and guitar work, faithful and authentic to the sound of the original songs. Producing an incredible sound from just two people, Little Eagle not only perform all the best songs of The Eagles, but they also talk about the original band's history in between songs, making for an intimate connection between the themselves and the audience.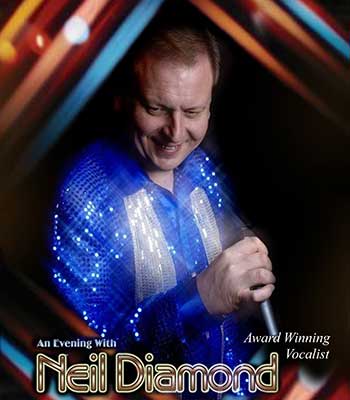 NEIL DIAMOND tribute by Johnny Dee (March 2018)
Tuesday 6th March – King Solomon in Coral Bay

Wednesday 7th March – Acropolis in Tremithousa

Saturday 10th March – Platea in Pissouri

(Another date or two will be added soon)
NEIL DIAMOND tribute by Johnny Dee (March 2018)
Rated as one of the top Neil Diamond tributes; Multi award winning Johnny Dee will blow you away with 2 hours of pure Diamond. Creating a stir in the world of tribute entertainers, audiences cannot set his vocals apart from that of the original legend himself.
Cupped with Johnny's laid back sense of humour, the show will have you singing along and up dancing, to all the classic hits of one of the world's greatest ever singer songwriters. Johnny will take you on a musical journey singing over five decades of Neil's most popular hits including America, September Morn, Love on the Rocks, Forever in Blue Jeans, I Am … I Said, Hello Again, Play Me, Solitary Man, Red Red Wine, Something Blue, Cracklin' Rosie, Sweet Caroline and many many more.
Indulge yourself in a 'Beautiful Noise'.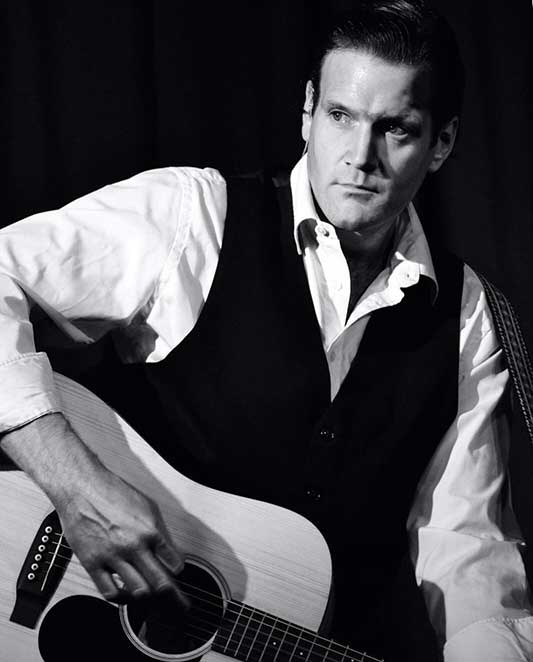 The UK's No.1 tribute to Johnny Cash by Stu Edwards
Friday 13th now Secret Valley Golf Club in Kouklia.

Saturday 14th Waiting confirmation

Sunday 15th Platea Tavern in Pissouri square.

Tuesday 17th Vatouthkia Restaurant i Koili nr.Tala
"Close your eyes, open your ears and you will believe Johnny Cash is in the room"
The Johnny Cash Show has been established for over 20 years and provides you with a great night of Johnny Cash classics. All the hits from the vast career of Johnny Cash: Ring of Fire, Folsom Prison Blues, Boy Named Sue, Walk the Line, Jackson, Riders in the Sky, and many more.
Unlike any other show front man Stu Edwards actually becomes the man in black with the show opener "Hello I'm Johnny Cash".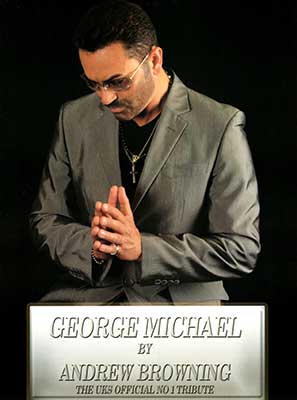 George Michael (June 2018)
Friday 8th June – The Base. Outdoor arena. Near Paphos airport

Sat 9th June – Pissouri amphitheatre

Sunday 10th June – Tala Amphitheatre

Tues 12th Vatouthkia Restuarant in Koili nr.Tala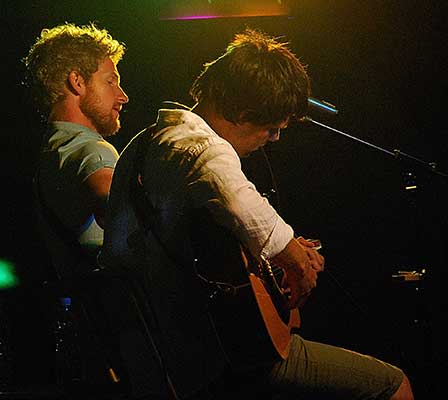 Simon & Garfunkel (June)
Fri 22nd June – Tala Amphitheatre

Sat 23rd June – Pissouri

Sunday 24th June – waiting for confirmation

Tues 26th June – waiting for confirmation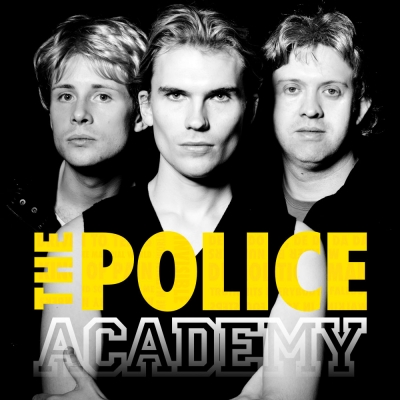 The totally authentic POLICE tribute experience (July 2018)  – supported by Chris Andre
Fri 6th July Secret Valley Outdoor Arena in Kouklia

Saturday 7th July… Tala Amphitheatre

Sunday 8th July … Tala Amphitheatre

Tuesday 10th July… Pissouri Amphitheatre
The Police Academy was formed in 2010 by 3 hugely experienced musicians with a deep admiration and great appreciation for the music of The Police.
Many tribute bands claim to have one particular element of their act 'just right'- the look, the sound, the musicianship… Yet rarely do you find a band where each one of these individual components has been painstakingly addressed in just as much detail as the last. The Police Academy, however, do exactly that.
Recreating and reproducing a totally authentic experience that allows audiences to enjoy and immerse themselves in some of the best known songs ever written by truly, one of the World's greatest ever bands. Roxanne, Message in a bottle, Every breath you take, Don't stand so close to me, Spirits in the material world, So lonely, King of pain, Every little thing she does is magic and Walking on the moon are just few of the highlights in a set that could in legitimately be described as "all killer, no filler". One of the only tribute bands ever to successfully combine both studio recordings and live interpretations, the end result is a fully immersive experience worthy
of both the casual listener and aficionados of the band alike.
This none-stop 90 minute high-energy set will engage the nature of the band's performances, ensuring that they willingly command your full attention from the very first note to the last, totally immersing you in the music and ensuring you have just as much fun as they do along the way.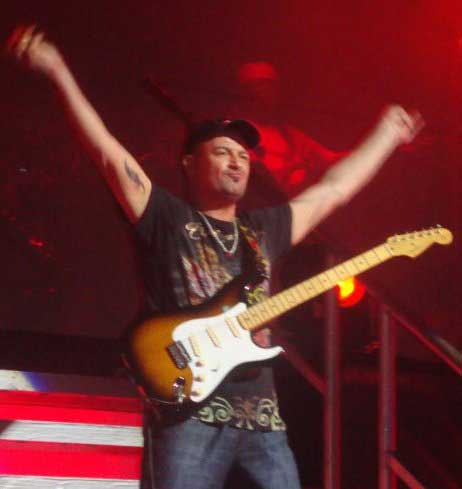 Supported by the astounding musical talent of Chris Andre.
We are the Police Academy and you are now in our custody!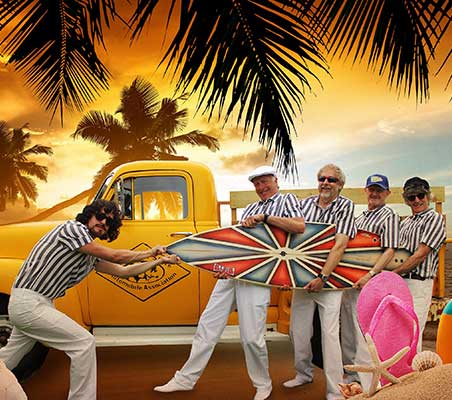 The Beach Boys (July)
Friday 20th – Pissouri

Saturday 21st – Tala Amphitheatre

Sunday 22nd – Tala Amphitheatre

Tuesday 24th July – The Base. Outdoor arena. Near Paphos airport.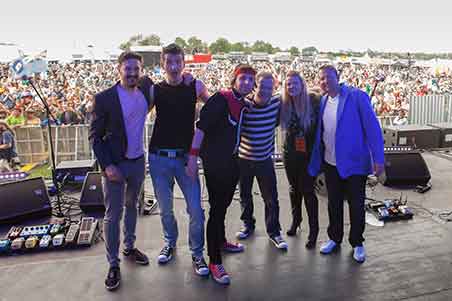 Dire Straits (August & September)
Friday 31st August at Pissouri amphitheatre

Saturday 1st September at Tala amphitheatre

Sunday 2nd September at Tala amphitheatre

Tuesday 4th September waiting for confirmation
"Undoubtedly the best Dire Straits tribute in Europe"
Money for Nothing was formed in 2000 as a tribute to one of the world's premier rock bands – Dire Straits. The abundant energy and the excellence and musicality of their performance makes Money For Nothing a "must see" for any rock enthusiast or Dire Straits fan. Fronting the band is the brilliant guitarist and Mark Knopfler sound-alike Aled Williams. Behind him the line-up features top-class and experienced musicians that make this band a worthy tribute to Dire Straits. Aled and all the band have studied Dire Straits in great depth to re-create their tribute to be as close as possible to the real thing.
"Make no mistake, they are good, very good"- The Observer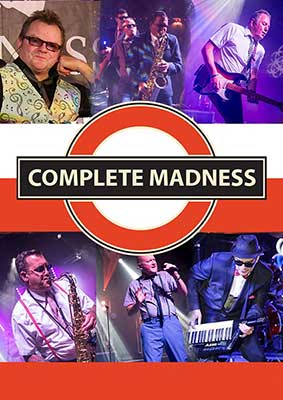 Madness (September & October)
Fri 28th – Tala Amphitheatre

Sat 29th – Pissouri

Sun 30th – waiting confirmation

Tues 2nd Oct Tala Amphitheatre